Will Bartlett Consulting
Unlock and Share Your Knowledge With As Many People as Possible
I help coaches, teachers, and pretty much anyone with valuable niche knowledge reach high 6-figure revenues by finding message-to-market fit, fine-tuning their offer, and writing all the copy needed to hit those big revenue milestones
Schedule Your Free Consultation Call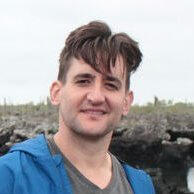 Put an end to the "see what works" mentality and come up with a plan.
"And to be honest, I'd rather use my time to develop more products and improve the tech than mess around trying to get good at the marketing side. So I think it's best to let someone that actually knows what they're doing like you handle it."


That's a direct quote from a current client.
Just like most of my clients, he came to me at the middle of a big roadblock. He'd found some traction, accumulated a small group of rabid fans, and was earning a full-time income…
… But was finding it to be a slow process winning people over and wanted to do it faster.
This is where having a proven sales process and methodology for building businesses comes in handy. I'll help you scale your business up to a state of abundance using my ethical, effective, and easy-to-implement marketing strategies.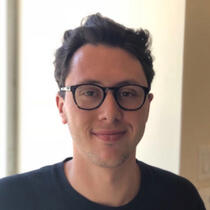 Copy that Fits Your Brand
You'll get interviewed when we start working together and I'll personally read what you've already written. By the end of this process, I'll know your beliefs, voice, and background almost as well as you. It's my job to have a telepathy with your audience.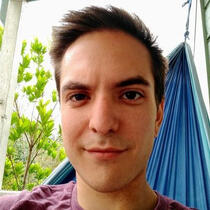 Valuable and Shareable
Some copywriters take a pass on using hard facts and stick to hype-y language. That's not my style. People need to want to read (and even share) your copy, and the best way to do that is to keep the work interesting and valuable (using the research I already mentioned).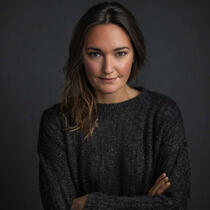 Beat Anything You've Written
It's not a competition, but if you've hired me to make you money, that's what I'll do. Not only will all my copy boost revenue as soon as you implement it, but it will beat any copy assets you've written so far (or your money back).
Business owners trust me and say things like...
"Over the last year and a half, Will wrote Facebook ads, lift notes, advertorials, and bullets to help me on several different projects. He's a hungry, professional, and personable copywriter who's not afraid of feedback and seemingly improves with every attempt."

-Matt Rizvi (Rizvi Publishing)

"Will is extremely knowledgeable about cryptocurrency and blockchain and did a great job of meeting deadlines that fit into our overall project development."

-Davide Carmeci (BeyondSkills)

"We needed conversion copywriting work done for a couple email nurture campaigns. Will worked with our tight deadlines, and nailed the voice and tone we were looking for."

-Pei En Thong (Instant Financial)

"Will was incredibly easy to work with. On top of being personable on the phone, he had a fast response time and incorporated all the feedback I gave him until the work had the exact feel I was aiming for."
-Lea Hermanns (POHA House)
Not only an incredible, high integrity copywriter but has a much more impressive skill...

An ability to SEE your business better than you see it yourself - and to strategize how to scale it in an authentic way.

Extremely rare.


-Pat Stedman (The Dynamic Man)
"Will was incredibly easy to work with. From the personalized outreach he sent me to his intuitive understanding of what my company does to how quickly he handled edits, it was an easy process and my agency is the better for it."
-Steve Piper (Leadhub)
"I hired Will after having a bad experience with a previous writer. I always hope I can just hire someone and they "get it". William was able to write thoughtful and persuasive email copy for me. He "got it". He was able to take my project and run with it with very little instruction from me and produced great results."
-Spencer Haws (FBA Master)
"Thank you very much, Will. Great job!"
–Tee Dos Santos (SocialWay Creative)
Maintain Momentum By Bringing In a Trusted Advisor
Every business experiences stagnating growth at some point. This is when people do one of 2 things:

1) Teach themselves copywriting and marketing to bring in new customers.

2) Hire and train employees who can take over some of the responsibilities.

Both of these have their own time and money costs, and there are usually a bunch of things you can do before this is necessary.

Chances are you read a copywriting book or two (Ca$hvertising, anyone?), created a landing page, and maybe did some email marketing.

But now that you have product delivery to worry about, a reputation to manage, and all the other aspects of being a small-business owner on your plate, marketing is a lower priority.

It's your job to deliver high-quality products and services to your customers. It's my job to get you more customers.

Your business' path to prosperity starts when we…
Figure out who you should be focusing on

Plug the holes in your funnel

Make sure the pricing and structure of your offer is airtight

Start creating marketable assets that leads will love

Build TONS of social proof so everyone trusts you right off the bat
After that… I'll create all the copy necessary to push your business to the next level.
How Do We Get Started?
Take a look at my portfolio to see if we're a fit, then let's hop on the phone for a call where I'll learn more about your business and give you one great (and actionable) idea for you to use… even if we don't work together!